I have been wanting to do this since I started Fine Country Living Primitives, and finally, I have had the time to do so!
I've started a new category and product line called
The 1827 Collection
. Here you will find handcrafted items and primitives that represent what life was like in 1827. Here's just one item, my Colonial Sawdust Pillow...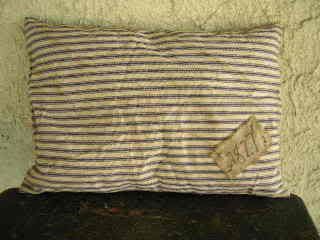 Times were hard in that time period, but still it was simple and full of family, community and tradition.
Why 1827 you ask? It was the year that Albert and Eliza Beardsley built our home here in Springville, Pennsylvania. They moved from Kent County, Connecticut, and married in 1826. Albert and Eliza had many children, but only one survived until she was an adult and she later took over this home and owned it until 1906. Albert and Eliza lived long and health lives with Albert being in his late 90's when he passed! That is amazing for the 1800's and showed their strength and conviction to overcome so much during their full lives.
With that said (yes, I am very proud of our home!), I felt that I needed to honor them in some way. This is why
The 1827 Collection
was created and I hope you enjoy it as much as I do!
Blessings,
Mary Jo