As you all know, my husband and I decided to expand my online business by opening a real "brick and mortar" store here on our property in Springville, Pennsylvania. Russ worked each and every day off he had on this project, and turned our smaller two story barn into a retail shoppe in order to share our love of primitives and Folk Art with our community!
We have just completed the first floor and are ready to reveal it to everyone and open our doors! Here is your sneak peek of what you can expect when you stop in to visit us!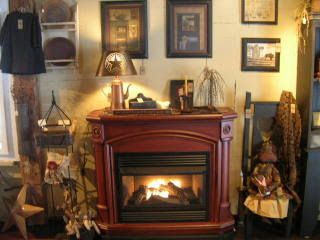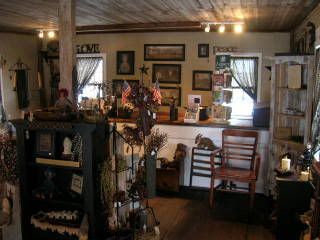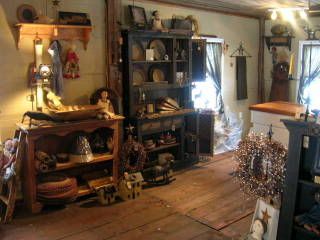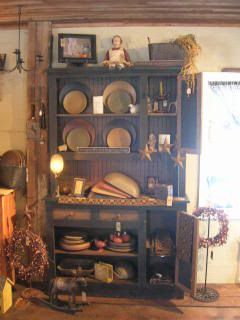 We do not have set hours at this time, but will be open as many days as we can, and by appointment of course! If you would like to come and shop with us in person, just call us at 570-965-0985 and we will gladly open our doors for you!
Now in the first paragraph you may have noticed I said we converted our smaller "two story barn"....that's right, we will eventually have two full floors! That is coming soon, but we thought that we could, and should, open the first floor up while finishing the second floor! Actually, I just couldn't wait any longer! Russ is still working almost every day off to get the second floor done, and it will be done this Spring for sure and for certain, so you will have even more to see when you stop by for a visit!
I can't tell you how thrilled I am to be doing this. Of course, I have my wonderful husband to thank for all of his hard work, and many of my friends here in Springville and all over the world for their continued support and well wishes....you were all my greatest cheerleaders!
And one more thing.....always remember, that dreams DO come true! No matter how big or small, no matter how many obstacles, if you put your mind to it and listen to your heart, you can bring any dream to reality!
Peace and blessings to you all, and please be sure to visit soon!
Mary Jo and Russ