No scantilly clad ladies here, I'm talking about our new baby chicks! Here are a few pictures for your enjoyment.
This is a picture of my youngest, Sammy, watching television with the chicks. (It didn't last long, one escaped and we had to chase it around the living room to get it back! LOL!)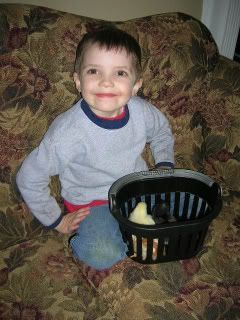 Here they are getting their exercise in their little fenced in barnyard. They were enjoying their first sunny and warm day outside.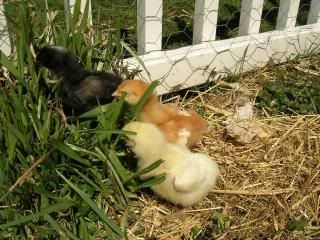 Here is their soon to be new home. My husband, Russ, made it look like an outhouse. It features recycled barnboards and the door is made from the original door from my shoppe (the one that used to be upstairs, and are now windows).
You can tell it's Spring here in Springville, Russ and Sam couldn't wait to mow the grass! I think, once again, we were the first house in the township to mow!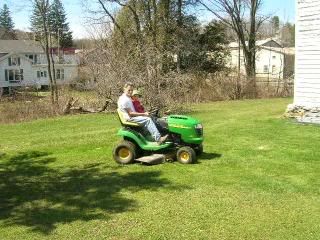 Just another day in our little corner of the world!
Many blessings,
Mary Jo