I just wanted to share a doll with you that I absolutely love. I made this doll to sell online, but she actually sold to a neighbor of mine before I had the opportunity to put her on my website for sale! Well, she's too pretty to hide from you all, so I thought I would share her here!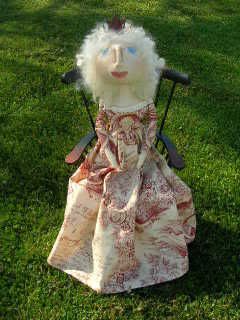 I made her dress from great quilting fabric I found at Endless Mountain Quiltworks. It's a toile style, but has part of the Declaration of Independence on it. It also has the state seals of the first 13 Colonies and the first Presidents of the United States. There are also pictures of our first militia, The Boston Tea Party, and a wonderful Flagship scene.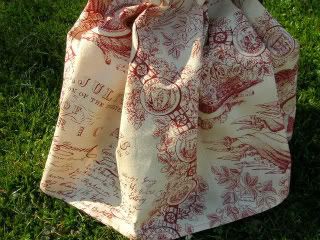 I trimmed the top of her bodice on her dress with a scrap of lace from an 1800's blouse that I have...what a beautiful way to recycle!
Her hair is raw sheeps wool that I needle felted into her head. I fashioned a glorious crown from small rusty square nails that my husband took from some old barn boards from our barn. I used 13 square nails, one for each of the original 13 Colonies. I then wrapped rusty wire around each one twice and added a rusty star to finish it off.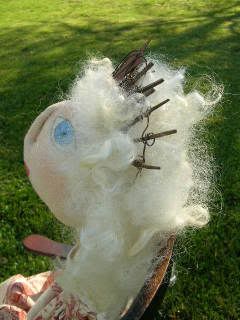 I think I may need to make a Miss Independence for myself. It is rare that I make anything for myself, and even my boys keep asking when we are going to get to keep a doll. (I'll remind them of this when they are 16 and are too manly to even glance at one of my creations!)
I hope you enjoyed viewing Miss Independence, and if you like her, I have another Colonial Style doll named Savannah that is very similar on my website. Just visit www.finecountrylivingprimitives.com and click on the Handcrafted Primitives button and you can find her there!
Many blessings!
Mary Jo