I just returned from my latest trip to Lancaster and my sisters and I had a wonderful time together. The weather was perfect, we ate too much, and shopped too much too. Good news is, I brought back nearly 30 new products for you!
I was able to get a great deal on Primitives by Kathy's new wool line, so I'm passing the savings on to you! How does 50% off the suggested retail price sound? That's right, I was able to get them at a bargain, so you get a bargain as well!
Below is just a sampling of these wool items. I have chair back pieces that tie onto the back of your chair to add instant prim to your home, and there are several designs to choose from.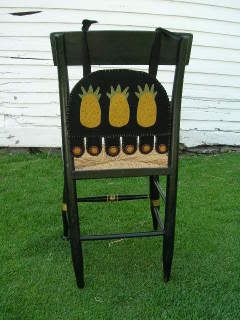 Here are some wool jar candle huggers. These slide over your 22 ounce Yankee Candle size jars, and they even fit over the 16 ounce jars that I carry in my shoppe. They are only $4 each and I have about six different designs to choose from.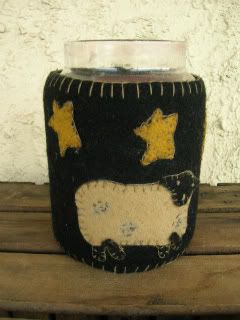 Here are some penny rug rounds that look great on end tables or as a centerpiece on a large table. These are in two designs.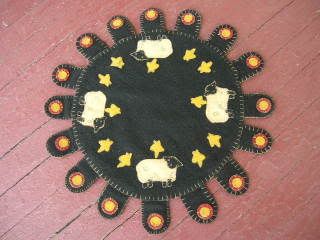 Many of these items coordinate together. For instance, I have the penny rug round, huggers and chair covers in a willow tree pattern, the sheep pattern, and crow patterns so you can have a theme throughout your room. But hurry in to get the best selection, because once these are gone, I don't think I can bring them back at the same low price.
I also have some new everlasting candles, candlesticks, prairie bonnets, 4" cinnamon candles, and restocked some old favorites.
I look forward to seeing you in the shoppe!
Many Blessings,
Mary Jo