Well, I had a wonderful trip to Lancaster yesterday. The weather was simply divine, and I finished a little early, so I had a few hours to myself to explore and enjoy my favorite places.
I discovered the Lampeter Quaker Meetinghouse, which I've passed so many times before and never even noticed! Well, I took the time to get out and take a few pictures and wanted to share it's simplictic beauty with you all!
I also visited Kitchen Kettle village which is too "touristy" for my liking, but I still enjoyed the sunshine and the pleasant visitors. I took a swing through the Old Candle Barn and stopped at Ken's Gardens where I spent some time picking out flowers for a grouping for my porch.
But I did work a lot during the morning and brought home some great goodies for my customers both online and locally! Here are some pictures, and if you want to visit the product pages for that item, simply click on the picture and you'll go directly to my website!
Here is a great Colonial wall sconce that is just one of my all time favorite products! This is a nice size piece that really adds that Early American look to your home!
Another great item is just one of a few woven coverlets I found. This one is perfect for the upcoming July 4th holiday!
And everyone loves those black beeswax dipped everlasting tapers! Well, we now have them in BROWN wax! My timing was just right and I brought back many of them, so enjoy!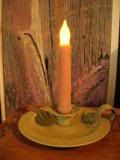 Last, but not least, I did bring back two large cupboards for my shoppe. Local customers, just take a look at this great cupboard made from reclaimed barnwood with chipped paint and an antique window for a door! I almost hope it doesn't sell! LOL!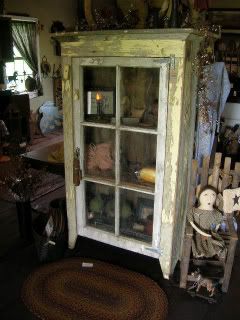 I'm STILL adding new products, and will be for a day or two, so please be sure to stop in
www.finecountrylivingprimitives.com
for even more products....these are just a sampling of what we have in store for you !
Many blessings,
Mary Jo