I must admit, I was a bit frazzled and busy on Saturday to take pictures. Sunday I was more relaxed and was able to get a few snapshots and thought I would share!
Here is my husband, Russ, and myself by our sign and on the porch of the shoppe...(have I mentioned that I really don't like to get my picture taken, but it was a special occasion after all!)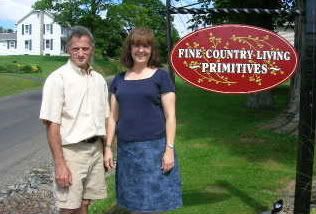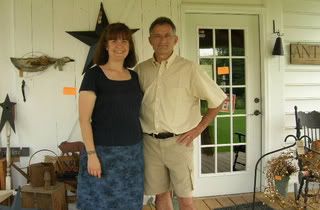 Here is the lovely Calla Lily that my sweet sister-in-law, Mary, brought for me along with a handmade keepsake Congratulations card.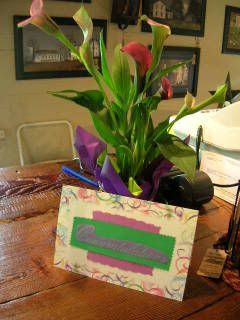 Here's Seth trying out my "new" antique treadle sewing machine...he had that baby humming! No, I am NOT a sweatshop! LOL!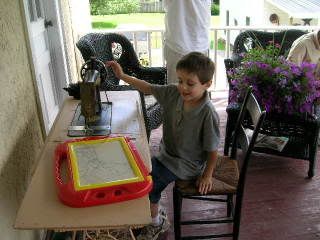 Mother and Daughter Shopping Duo who are regular customers and now, fantastic friends....I'll keep you anonomous ladies! Thanks, as always, for your support!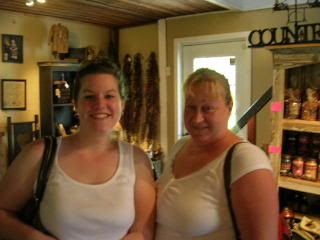 Joe (a.k.a. Joe the Postman) and wife Peggy who are two of my biggest cheerleaders! Thanks friends!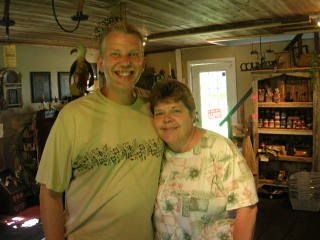 And here's my Sam, the big helper as always, picking the winner of our Door Prize....congratulations Carol of Springville!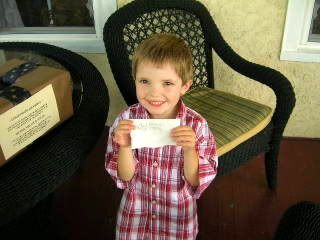 That's it folks, hope you enjoyed the pictures and thanks again for everything!
Many Blessings!!!
Mary Jo