Meet the newest addition to our little family! Her name is Katie Elliott and she is an 8 week old Golden Retriever. We just love her, and she loves us right back! She's meek and mild, and loves to be held like a baby in your arms and have her belly rubbed! The boys are really enjoying her, and are very good at keeping an eye on her so that she doesn't get into anything she's not supposed to. Finally, they have a dog!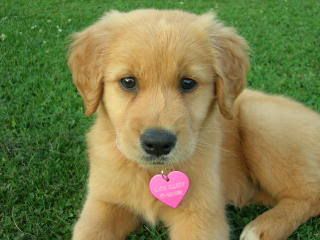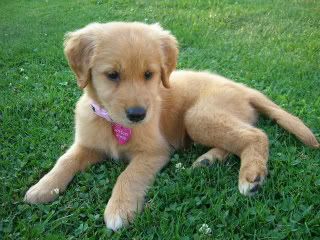 Mama, really, STOP taking my picture! Geesh!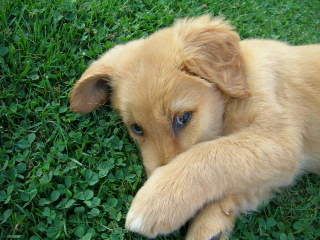 For those of you who are counting, that makes 3 hens, 1 rooster, 1 Mama bunny, the occasional baby bunny, 4 fish, and now, Katie Elliott.
Be sure to stop by the shoppe and see Katie, and the primitives too!
Many blessings,
Mary Jo Elliott