I've decided to place my latest Black Folk Art Santa on ebay as a charity auction. 10% of the sale of Santa will benefit the American Friends Service Committee. This non-profit is a Quaker organization that is deeply rooted in the testimonies that are near and dear to my heart.
Click on the picture below to view the auction, place a bid if you wish, and read more about this non-profit organization.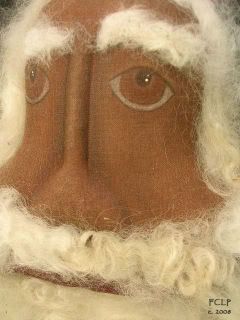 Many thanks, and Peace and blessings to you all!
Mary Jo