I've been carrying these Eternal Love coverlets for quite some time now, and they are such a big hit! Each time I get a shipment in, they sell out quickly, and if you already have one of these, you know why.....machine washable, reversable, and handwoven right here in Pennsylvania!
I just received another shipment in and they are starting to go quickly yet again, so if you haven't had a chance yet to purchase one, head on over to
www.finecountrylivingprimitives.com
and click on the Coverlets button on your left. I have them in both the blue/linen and the brick/linen.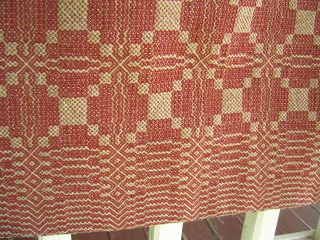 I have also placed an order for some new throws, and they should be coming in hopefully by the end of March. These heirloom quality pieces are always worth the wait, so please keep checking back!
Many Blessings,
Mary Jo