Have you seen the summer issue of Country Sampler Magazine? We are once again proud to advertise one of our products in this popular magazine.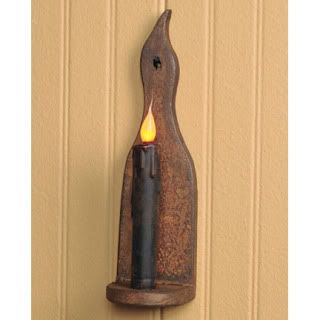 This flame top sconce is handcrafted here in the USA and includes the battery operated taper candle that has been dipped in wax. It's only $20 plus shipping (and again, includes the candle!) and will add that Early American feel to your Primitive, Country or Colonial Home! Just click on the picture to go directly to the product page on our website for details.
Enjoy, and many blessings!
Mary Jo