We couldn't wait any longer here at our house...we started decorating for Christmas! Yes, it's Halloween, but yesterday I put all of my Fall decorating away safely in their orange storage tubs and tucked them away for next season. I dusted and cleaned my stepback cupboard and prepared it for my Christmas and Winter greens.
Since I love my own version of Colonial Primitive decor, I use a lot of greens to decorate. These can be used early on and left out all Winter long without looking "Christmasy".
I took some new greenery garland that is very realistic looking that I found in a retail store in Lancaster and mixed in our new silicone tipped teeny rice lights for a soft glow and the silicone gives the otherwise bright lights a bit of a snow covered look in my opinion.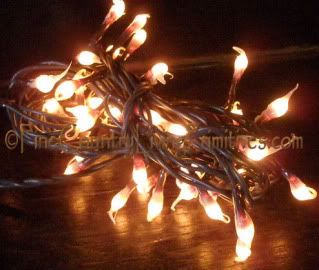 I'm also going to start placing my table top German Twig trees in crocks and old boxes and decorating with small rag balls and our regular rice lights and placing them on our fireplace mantles and old farm tables.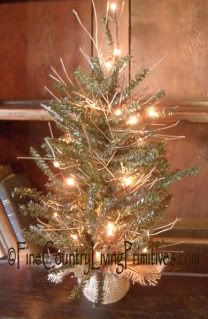 I decorate slowly and change things for weeks before they are my official Christmas decor. I love change and I enjoy the process of taking only one or two things out at a time and placing them "just so".
We also have many full size trees that we scatter all throughout our home. We have a 7 foot German Twig tree for our foyer, a 6 foot German Twig for the living room, and two four foot German Twig trees for our kitchen and Keeping Room. I also have a very realistic looking long needle tree with large pine cones that I will be adding to our sitting room and I look forward to that new addition to the tree collection this year.
It's fun to plan and daydream of what's in store, even as my little boys are excited to find out that TODAY is trick or treat day (yep, Halloween) and I'm dreaming of a white Christmas. It's never too early!
Many Blessings,
Mary Jo